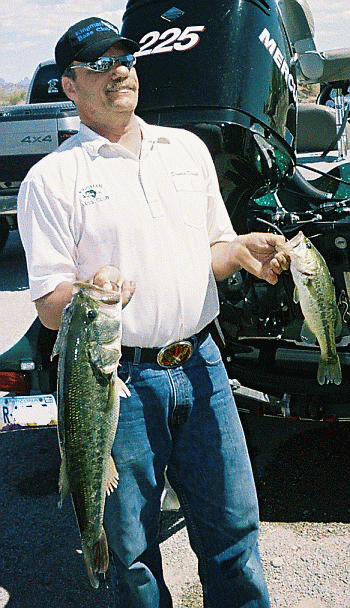 On the Colorado River bordered by Arizona and Nevada and nestled amidst craggy desert peaks, it is one of the Southwest's premier locations for water recreation. The area has spectacular views and contrasts between the sandy desert banks and the waters of the river are stunning.
Over 2 million visitors flock to the area each year to enjoy exploring, and photographing the quiet, jaw-dropping spectacular scenery amid the drama of a desert habitat.
Fishing is great in deep water, fringed with coves and inlets, that provides ideal fishing conditions for black and striped bass, crappie, bluegill, catfish and trout.
A fishing license from either Arizona or Nevada, to which a special-use stamp from the opposite state is attached, is required.