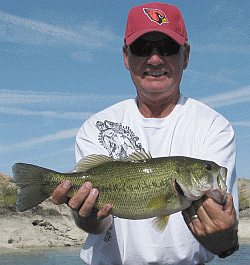 Lake Mohave is a 68 mile stretch of the Colorado River that has 237 miles of fantastic refreshing shoreline with blue water, cliffs, sandy beaches and sheer rock for exploring and sunning.
Lake Mohave is within the Lake Mead National Mead National Recreation Area on the border of Arizona and Nevada and second only to Lake Mead for Nevada, Arizona, and Southern California water sport enthusiasts.
The lake is comparatively narrow, not more than 4 miles across at its widest point. It is confined for most of its length between the steep walls of Pyramid, Painted, Eldorado and Black canyons. The contrast between the sandy desert banks and the cool blue waters of the river are stunning.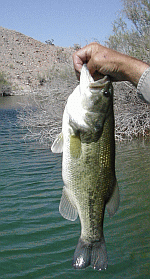 Numerous inlets and hidden coves line the miles of shoreline that surround the Lake. Full of scenic views, including sheer rock cliffs, sandy beaches and clear, blue waters, it is a sun bather's delight with lots of sunshine, low humidity and low rainfall.
There are hundreds of beaches that can only be accessed by boat. In the summer, boaters seek out their own private beach site for a base camp from which they then swim, water ski and relax.
Auto access is limited to Katherine Landing, Willow Beach, and Princess Cove but there are many ways to enjoy the camping, picnicking, exploring, and photography.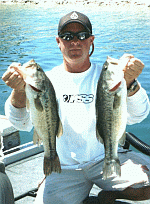 There are great fishing opportunities for large mouth bass, striped bass, rainbow trout, cutthroat trout, channel catfish, crappie and bluegill. Rainbow Trout are found in the cool, clear waters at the upper end of Lake Mohave, while Largemouth and Striped Bass are taken from the lower reaches of the lake.
Public areas are located at Katherine's Landing and Willow Beach in Arizona, and at Cottonwood Cove, east of Searchlight, Nevada. A fishing license from either Arizona or Nevada, to which a special-use stamp from the opposite state is attached, is required for those wishing to fish on Lake Mead or Lake Mohave.